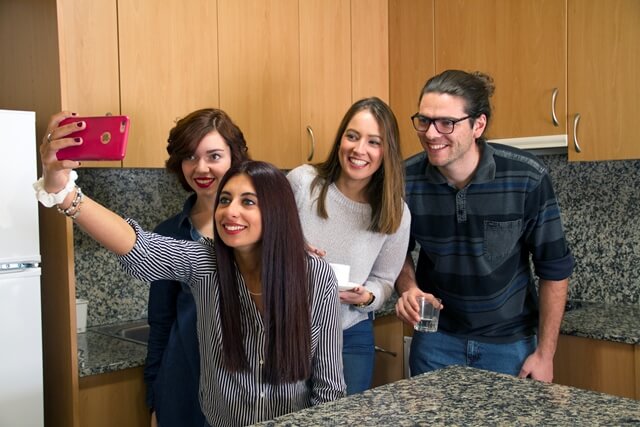 Are you a veteran student?
ANOTHER ACADEMIC YEAR BEGINS!
We love summer, but also September!
Join our September activities to get to know other students like you! It's the perfect chance to meet new people!
Come to our Welcome Party on Thursday the 13th of September.
SOCIAL MEDIA
Join us on VilaUAB 2018-2019, to keep up with all the activities in Vila. You can also follow us on:
Instagram: vila_universitaria and Whiskers_vilauab
Twitter: @campusvilauab
YouTube: VilaTV 
VilApp UAB
Download our app to keep updated about everything that's going on in Vila and to tell the office about anything that doesn't work in your apartment.
BLOCK REPRESENTATIVES
Have you met your
block representative
yet? They are meant to help you out if you ever have any problem and to organize activities, so if you have any suggestion let they know!
WHISKERS, THE ENTERTAINMENT TEAM
Follow them on Instagram 
Whiskers_vilauab, watch their stories, and you'll know everything about Vila. 
Monday to Friday:
From 8AM to 8PM
Weekends closed, except the 1st and 2nd of September that will be open from 9 AM to 9 PM.
PICK UP YOUR STUFF FROM THE STORAGE ROOM
1st to 15th of September (excluding weekends 8th and 9th, and 15h and 16h, that will be closed).
– From 11 to 11.45AM Storage room D
– From 12 to 12.45PM Storage room F
– From 18 to 18,45PM Storage room D
– From 19 to 19,45PM Storage room F
From the 17th of September onwards and until the 28th (excluding the weekend of the 22nd and 23rd of September that will be closed).
Opened in the afternoon only, although, you need to let the office know beforehand to make sure someone will be in the storage room.
– From 18 to 18,45PM Storage room D
– From 19 to 19,45PM Storage room F
Keep in mind that the 11th of September is Catalonia's National Day, so the storage room will be closed.
See you soon!