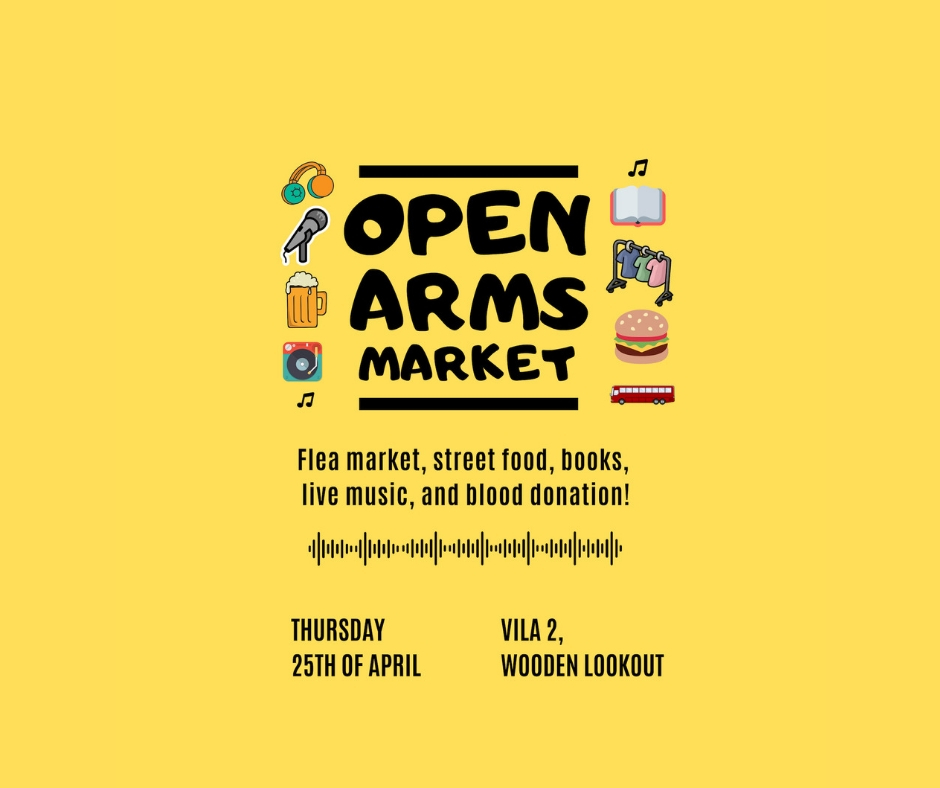 Open Arms Market: charity market
Spring is coming, and so are the markets!
Save the date, because on April 25th we are organizing a charity second-hand market, from 4 to 9 pm at Vila 2's viewpoint (a.k.a. the wooden columns). The benefits will be given entirely to an NGO (we will let you know which one shortly).
In this market, there will be stalls of second-hand clothes, books, and other stuff. Your block representatives will be selling many things, but if you also want to collaborate (either making a donation of objects or setting up your own little stall) send us a private message on Whiskers Instagram.
The only requirement is you will have to make a small donation of 1€ to the NGO.
Apart from clothing and books, you can also find a bookcrossing point, so you can give us books that you do not use anymore, and grab a new one!
The Blood Bank did not want to miss the event either! They will park its bus in front of the market for you to come and donate blood. In addition, we will be selling sandwiches + soft drinks (3,50€) from Frankfurt!
And do you know the best? That ALL the benefits of these sandwiches and soft drinks will also go entirely to the NGO. Thank you, Frankfurt!
And to all this… add live music!
We look forward to seeing you in Vila 2 on Thursday 25 April.