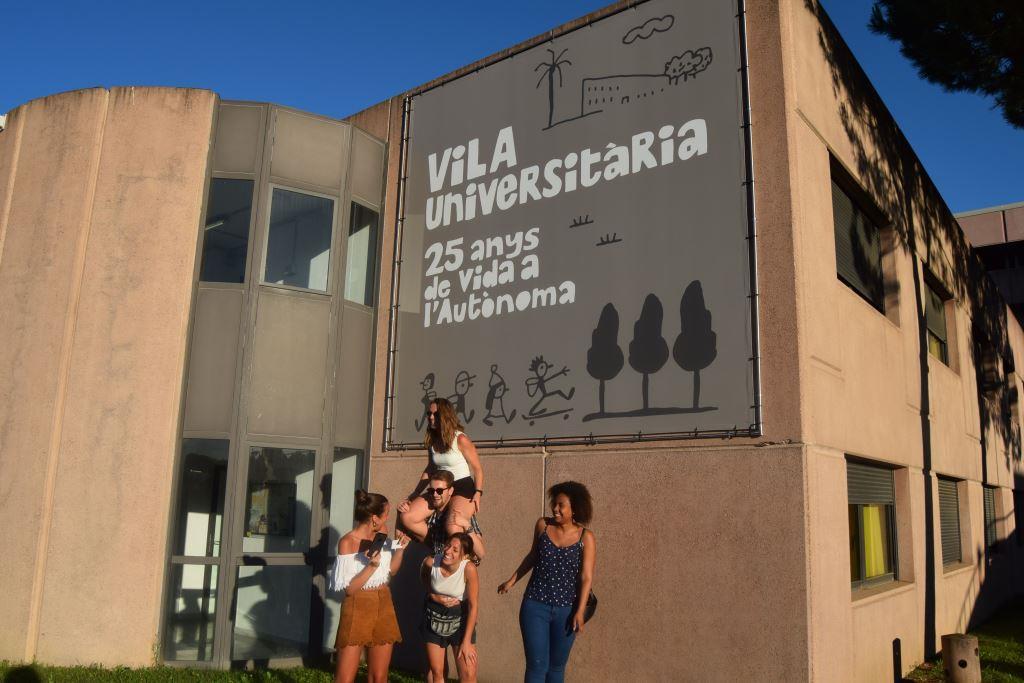 Rent renewals course 2018-2019
This May 2nd, we begin the renewal period of your accommodation contract at Vila Universitaria for the academic year 2018-2019 (NO EXCHANGE STUDENTS).
To know the day you have to come, you have to think first where you want to live next year, because according to this you will need to come for one period or another.
When you should you come
We always have the philosophy of favoring those who are already with us and respecting where they live, so it will always have priority that one or that current resident above the renovators who want to change apartment. It's your house so no one can have priority in front of you to take that flat before you.
Now, if you do not come in the period established to maintain the apartment, we understand that you prefer to change and we will leave it free for other residents to occupy.
So, if you're in the mood for your classmates, or just want to continue on the floor where you are, whoever you are, come May 2-14th. If, on the other hand, you want to make a change of air, and renew in another place, wait until May 16th, you will have until 31st to do it.
Discounts for renewal
If you are still not convinced, keep in mind that being renovating or renewing has its advantages, you will pay 5% less with respect to your first year in Vila.
And this year,  your renewal will have a prize. We have a little detail prepared for you.
Bring a friend and save!
What do you want to save more? Well, we present the "Bring to a Friend" campaign.
Will not you meet any or some UAB student who wants to come and live in Vila next year? Because if so, this interests you:
If this is the case, may your friend come and sign your contract for the next course the day you come to renew, your friends are our friends, so, despite being the first year you will live with us, they will have 5% renewal disccount in their rate! But not only he or she has a prize, you for bringing this new student, in June 2019 you will not pay rent. Would not you fuck that money for the summer? Well, you know!
Remember! If you cannot stay with us during the course 2018-2019, you will have until July 25th to cancel the contract without losing the deposits. If you do it later, you will lose them.
Do not you renovate?
If for whatever reason (obviously, because you finished your studies, why another reason, if not?), Next year you do not continue in Vila Universitaria you do not have to do anything. If we, on May 31st, see that you have not come to sign your new contract, we understand that you are marching and that we have your place for the new residents to enter the next course, although with great pity the heart.
Regarding the sureties, we will give them back to you in October, since until September we did not receive the invoices from the suppliers. It is done automatically, so you do not have to worry about anything!