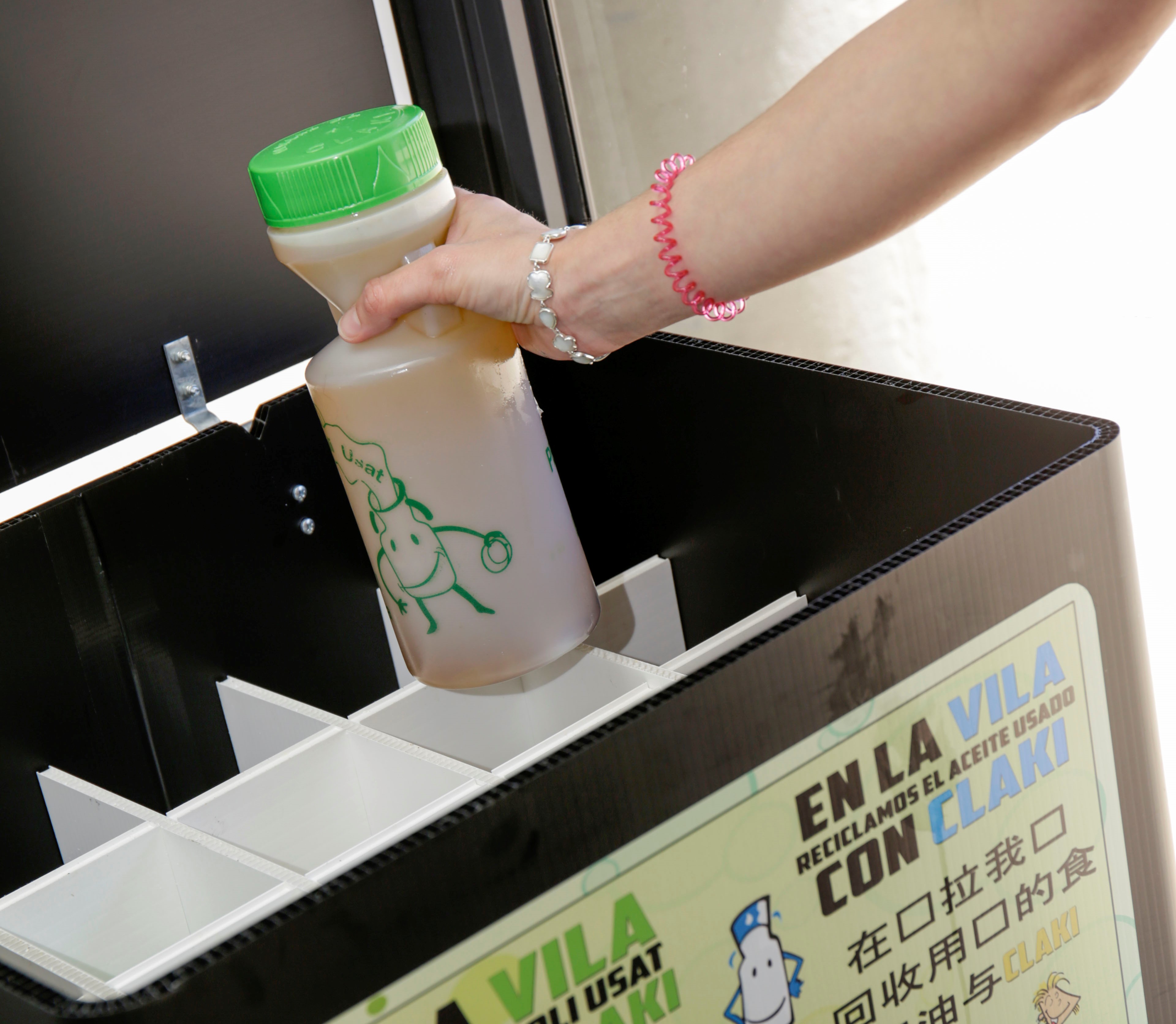 What to do with the Claki bottle when you leave Vila?
The Claki bottle, to recycle used cooking oil, is part of your apartment. This means you can't take it home as a souvenir, throw it away or leave it sitting dirty in your kitchen counter.
We'll explain:
Every single apartment must have a clean Claki in it. You have to come to the reception to pick up a clean Claki and take it back to your apartment because if you leave your Claki dirty, or if there's no Claki in your apartment, you'll be charged. We don't want that, so please come and change your Claki before the 30th of June from 8 am to 10 pm, but remember we're closed on weekends, the 10th and 24th of June.
Please, avoid coming on the 30th of June, this day we'll be very busy and reception will probably be collapsed.
Thank you for understanding, and for helping our environment!