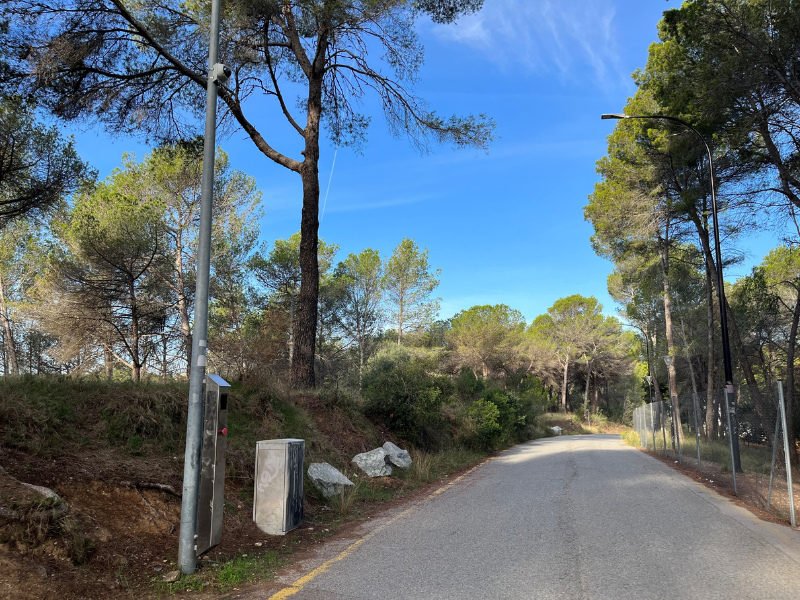 Emergency intercom at the Vila Puig Street
At the Vila Puig Street ( the street that goes to Bellatera's Station) there's an intercom which you can use in case of an emergency.
When you press the button, the security cameras will be activated and the Campus security will be able to see and talk to you.
Remember that the Vila's security is available 24 hours. Their number is 93 581 73 13.