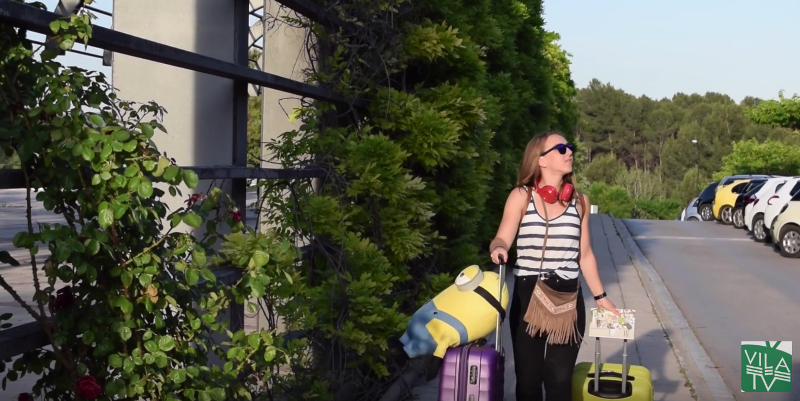 How to get to Vila
Getting to Vila may seem tricky because we're not in the city center, but it really isn't. Don't get freaked out! 😀
From the Airport El Prat, the best option is to take a bus called Aerobus to Barcelona-Plaça Catalunya; when you get there, take the FGC train (Ferrocarrils de la Generalitat de Catalunya) to Bellaterra station: Lines S2 or S6.
Bellaterra is the suburb next to Vila so, once you're in its station, there's just a 10 minutes walk to Vila.
You can also stop at Universitat Autònoma de Barcelona station, but there's a really steep road you don't want to take if you're carrying luggage.
If you arrive during the night, you can take the Night bus: Nit Bus number N62, from Plaça Catalunya to Vila Universitària. Check out all the information on their website.
Both the train and the bus take around 1 hour to arrive in Vila.
We also recommend you to download Barcelona's city map on Google Maps, so you can check it out offline. If you don't know how to do it, check this quick tutorial.
Safe travels, and see ya soon!