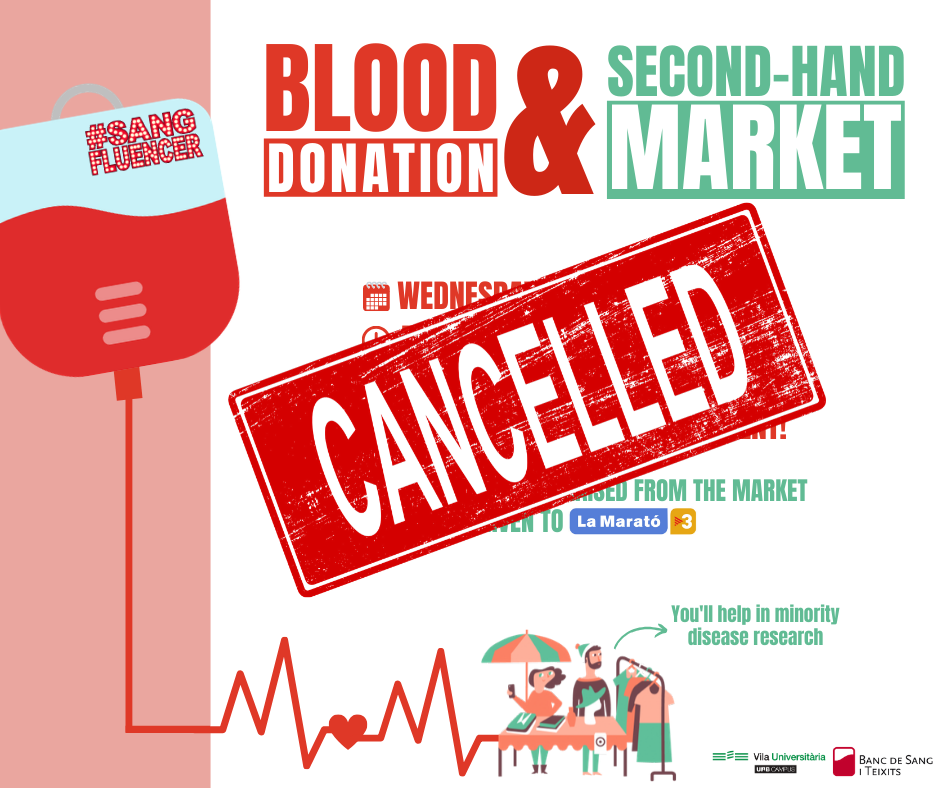 SECOND Blood Donation!
A week ago, more than 40 students came to give blood! Even so, many people couldn't because there were too many people, that's why…
On Wednesday 27th November we'll have the Second Blood Donation + 2nd hand charity market!
From 4.30 pm till 8 pm at Sala E (building E ground-floor, in front of the volley-beach camp).
And while you wait to give blood… have a look at our second-hand market! All the profits will go to La Marató de TV3 and fund our Gat Moix Project (meant to take care of all the cats in Vila).
Last year we had 48 donations, which means that you guys helped to live 168 people. Moreover, 34 of you were giving blood for the first time!
This year, we want to beat the number! Are you in?
If you don't know if you can give blood, check their website: Can I give blood?
See you there!